雖說可莉為騎士團和蒙德城招惹了不少亂子,但她絕不是為騎士團拖後腿的見習新人。
拖後腿drag the team down
見習新人rookie
Though Klee always ends up causing trouble for the Knights of Favonius and Mondstadt, she isn't just some rookie who drags the team down.
相反,一旦她的才能用對地方,也將爆發出可畏的實力。
用對地方applied correctl
On the contrary, her skills with explosives can be quite handy if applied correctly.
某次討伐行動中,琴巧妙藉助可莉的爆破天賦,一舉消滅了所有進犯的丘丘人。
進犯的invading 
Once, Jean was able to defeat a horde of invading hilichurls utilizing Klee's special talents alone.
只是可莉出於一貫不計後果的童心,佈下了過多炸彈,造成巨大爆炸,永久改變了望風山地的地貌...
一貫不計recklessly
炸彈charge(沒想到這個單詞也有炸藥的意思)
However, Klee also forever changed the face of Stormbearer Mountains in that same operation due to recklessly placing too many charges...
大家都被嚇得不輕,所幸騎士團無人受傷。
嚇得不輕more than a little shocked
Needless to say, everyone was more than a little shocked, but at least no one from the Knights of Favonius was injured.
「望風山地紅衣騎士」的傳說,就此在蒙德城流傳開來。
流傳開來 circulate around
Since then, the legend of the "Red Knight of the Stormbearer Mountains" began to circulate around.
據說她身披一席神秘紅衣,懷中抱著騎士團最隱秘的寶物...
身披紅衣cloaked in red
懷中抱著clutch
Rumor has it that she is cloaked in red, and clutches the greatest treasure the Knights of Favonius have.
只有可莉本人知道,空穴來風的「寶物」究竟是什麼東西。
However, only Klee knows what this "treasure" truly is.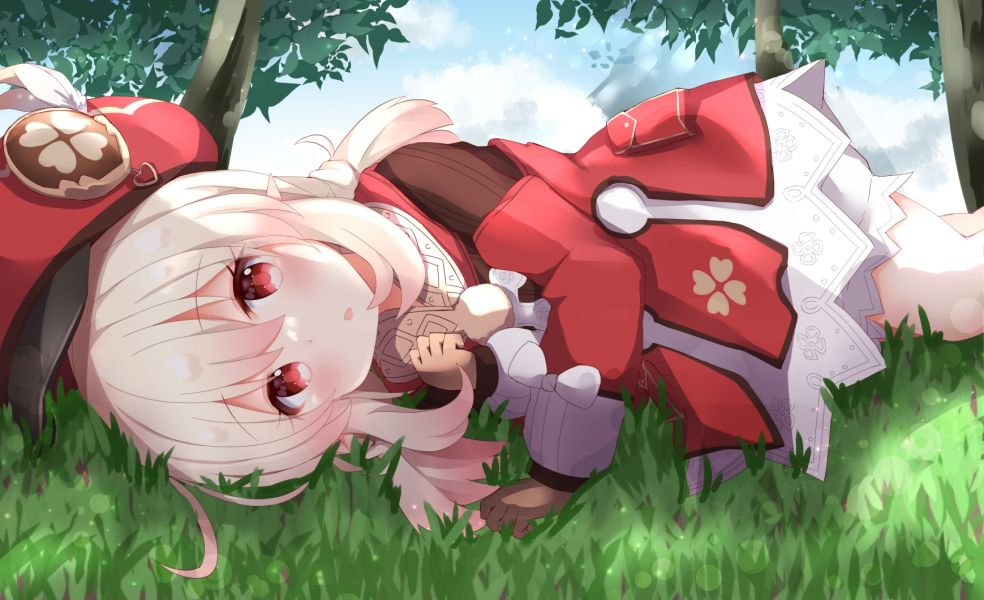 #原神2.8版本創作者徵集活動#